Most Asked Questions about Channel Management Software Terminology
A Channel Manager application gives you the tools needed to manage your inventory and avoid overbooking across a range of online distribution channels, including OTAs, GDS, Meta Search aggregators, and more. However, before you get started, there are a few terms that you should know. These include 2-way synchronization, iCal integration, XML, allotment, etc. Understanding these terms will help you better manage your hotel's inventory, create seamless synchronization across all channels, and avoid double bookings altogether!
Disclaimer : If you buy a third-party product or service from this website, HotelMinder may earn a commission. Our editorial team is not influenced by our affiliate partnerships.
What is "2-way synchronization"?
2-way synchronization is a real-time connection between a Channel Manager and a booking platform like an online travel agent (OTA), a Meta Search aggregator, or a Global Distribution System (GDS). This connection ensures that your hotel's inventory, rates, and content are updated in real-time across all channels. With 2-way synchronization information is transferred either way and in real-time.
What is "allotment"?
A group of pre-negotiated rooms is called an allotment. Allotments are often purchased by a third-party, such as an OTA, a travel agent, a tour operator, a wholesaler, an event planner, or a hotel consolidator. Managing these allotments is quite simple and can be done via the hotel's extranet or a centralized Channel Management software.
What is a "closeout"?
A closeout is a term used for a room type, market segment, or a booking platform that is closed to future bookings. Closeouts are used by hotels to optimize different booking channels, manage revenue, and increase profitability.
What does "XML Connection" mean?
XML, short for Extensible Markup Language, is a programming language that transmits data from one channel to another effectively. With the help of XML, data is transferred in a readable format between your Channel Manager and other connected booking channels like OTAs, GDS, etc.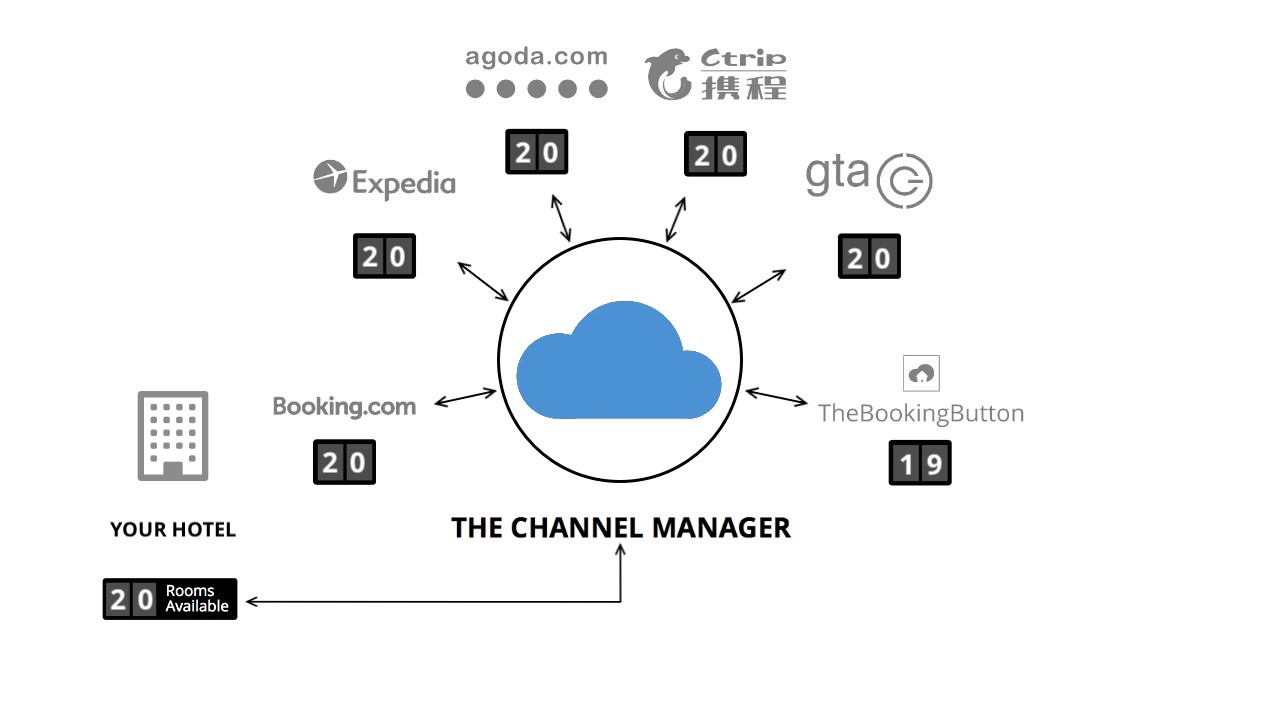 Are you looking to:
Optimize occupancy, revenue or ADR?
Upgrade your software stack?
Solve a distribution or tech issue?
Improve your hotel online marketing?
Get in touch today!
Are you looking to:
Optimize occupancy, revenue or ADR?
Upgrade your software stack?
Solve a distribution or tech issue?
Improve your hotel online marketing?
Book a Meeting Today
What is "iCal"?
iCal is a media type that allows users around the world to schedule events, create to-do lists, and set reminders on calendars. It's quite likely that you may have used a free version of iCal on your personal or business calendar. Once integrated, iCal lets users easily save and exchange scheduling and calendaring information.
What does the term "channel mapping" means?
Chanel mapping is a term that refers to the seamless synchronization of a room in a Channel Management software with its corresponding unit on a booking channel. Considering that different booking platforms have different formatting requirements, hoteliers have to ensure that each available room is mapped directly to the layout of each booking channel.
What is "pooled inventory"?
Inventory pooling is a simple technique that allows hotels to distribute available rooms across various channels without running the risk of double bookings. Pooled inventory ensures that when a room is booked on your website or any other booking platform, it gets removed from the list of available inventory across all channels automatically.
What are "Distribution Channels"?
Distribution channels are the various places and intermediaries where a hotel allows bookings to happen. They can be OTA portals like Booking.com or Airbnb.com, local travel agents, or even words of mouth.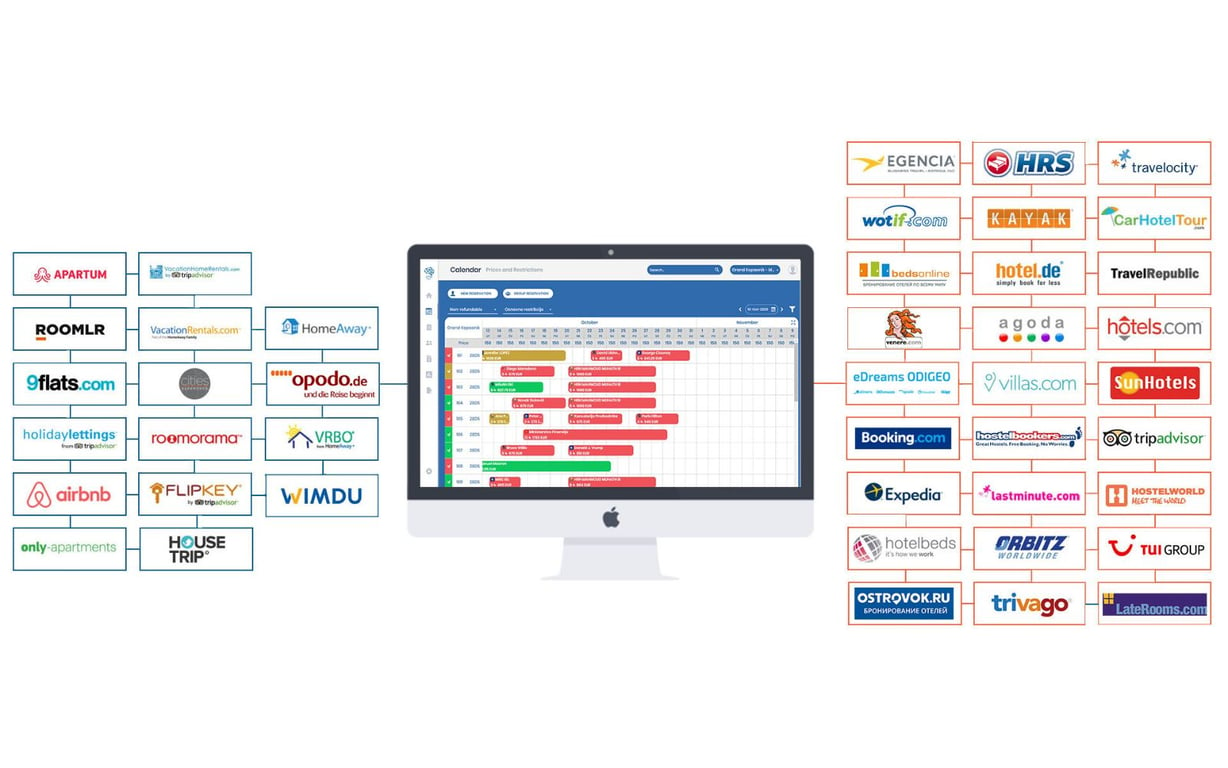 What is "Channel Mix"?
Channel Mis is a mix of distribution channels. The main distribution channels that are used to calculate the channel mix are Website, OTA (Online Travel Agency), Direct / In-House, GDS (Global Distribution Systems), and Central Reservations System / Phone.
To find the best Channel Manager for your accommodation business, browse our curated, regularly updated List of the Top 10 Best Channel Manager Software.
---
---
Article written by

HotelMinder
HotelMinder is a hospitality consulting agency providing services in operations, strategy, digital marketing and technology to independent Hotels.
---
Browse Academy
---
Find the best technology and expert services for your hotel business.
---
Read more on HotelMinder Academy
All the knowledge you need to transform your hotel's digital presence and maximize performance!
Work with us to upgrade your hotel,
maximising revenue & efficiency!

We Assess

We evaluate objective(s), defining opportunities and setting goals.

We Plan

We make a plan detailing what should be done to help reach set goals.

We Do

We implement change, as planned, within set timeline and budget.