How to Choose a Channel Manager System for your Hotel? Top 10 Tips
Finding the right Channel Manager for your independent hotel or hotel chain can be daunting, especially when there are so many available online. Don't worry if you find yourself having difficulty choosing the best one for your needs. You're not the only one! We would like to share ten valuable tips from past and current experiences to help you make the best choice.
Disclaimer : If you buy a third-party product or service from this website, HotelMinder may earn a commission. Our editorial team is not influenced by our affiliate partnerships.
Search for "hotel Channel Manager" on Google, and you will be amazed to see how many of them are available online! Which one to choose?!... Without further ado, here are our top 10 tips:
Tip 1. Define Your Objectives and Must-Have Requirements
Before you start looking for a Channel Manager, you need to first find out why you think you need one and what role it is going to have. From there, it will be easy to figure out the features and functionalities you require without losing time and money on things you don't need.
How much help will you need? If you are competent and use technology then a Channel Manager should be easy to self-manage. However, some people require support when using a new piece of software. This service can often cost extra or prove to be a disappointment if the support team ignores your emails regarding the usage of their Channel Manager.
Tip 2. Quality Support is Worth Paying for
Finding high-quality support from your Channel Manager provider is important in order to resolve problems quickly and efficiently.
Here are some questions you can ask yourself that will help you figure out what level of support you need:
Does your Channel Manager provider offer 24/24 and 7/7 assistance support?
Will they charge you for this support service, or is it included in your monthly fee?
If an overbooking happens because of a malfunction, will they reimburse your eventual costs of relocating a guest?
Tip 3. Establish Your Budget
Different property profiles have different needs, and the price generally depends on the Channel Manager's level of complexity. The more you pay, the more functionalities and possibility of personalisation you will receive. When choosing a cheaper option, be prepared to adapt and make a few concessions. You will generally have to pay a fee ranging from $25 to $350 per month.
So the question is: How much are you willing to pay?
Since Channel Managers come with different payment plans and hidden costs, you should carefully look at the following information:
Is it a flat monthly fee or a monthly commission-based fee depending on how many reservations are entering the system?
Are there fixed costs for setup?
Do you have to pay for each new channel you want to connect, or is it the same price for connecting as many Channel Managers as you like?
Do you have to pay in advance for a certain period of time, or can you pay monthly?
Do you have to enlist in the program for a certain duration, or are you free to stop whenever you like?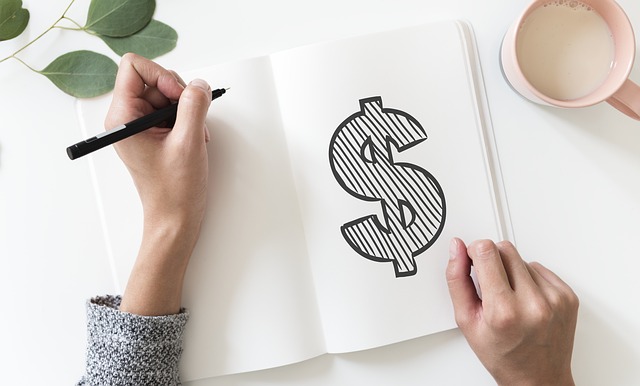 Tip 4. Pay Attention to the Ease of Use of the Software
Depending on the computer literacy of everyone at the hotel, it might be better to look for a Channel Manager with an easy-to-use interface.
Is the Channel Manager user-friendly?
Is it available in your language?
How much staff training will be needed?
Make sure to ask for a free trial to see if you can use the Channel Manager without training, and if it's complicated, maybe it would be worth it to look at something simpler!
Tip 5. Ensure the Security and Safety of your Guests' Data
A hotel Channel Manager is an online cloud-based technology solution, meaning there is no software to install on your computer; it all happens through a website. This is great because you don't have to do complex IT maintenance yourself, but it also means that you need to make sure the data is safe.
It's a no-brainer - you should not manage your sensitive information with a Channel Manager without the right security in place. You should also look for a Channel Manager that offers high-end security when it comes to logging in to the platform. Lastly, invest in a solution that securely handles your guests' data and offers PCI and GDPR Compliance.
Are you looking to:
Optimize occupancy, revenue or ADR?
Upgrade your software stack?
Solve a distribution or tech issue?
Improve your hotel online marketing?
Get in touch today!
Are you looking to:
Optimize occupancy, revenue or ADR?
Upgrade your software stack?
Solve a distribution or tech issue?
Improve your hotel online marketing?
Book a Meeting Today
Tip 6. PMS Compatibility is an Absolute Must
We strongly recommend choosing a Channel Manager that offers a two-way connection that can be synchronized with a Property Management System (PMS). This means you would no longer have to manually capture reservation details.
Be aware that delays of the two-way connection (data transfer) can vary depending on the Channel Manager and PMS providers, with some being more efficient than others. If you are already using a PMS, you can start by asking your PMS provider for the list of compatible Channel Managers. If you are not yet using a PMS, we strongly recommend that you opt for one.
Tip 7. Aim for the Optimal Channel Mix with the Right OTAs Connections
Your "channels" are all the different websites from which travellers can book rooms in your hotel. It can be a direct channel like your own hotel website, or it can be indirect channels, like wholesalers, GDS (Global Distribution System) or OTAs (Online Travel Agencies). OTAs are common, and there are many on the internet; the most famous ones are Booking.com, Expedia.com, Hostelworld.com and Airbnb.com.
It's important to consider your hotel distribution as a whole and carefully select the OTAs that you need. You don't need to connect to a hundred of them (trust us here: while it does sound like a smart idea, the reality will be no bookings coming from 90% of them and a lot of maintenance issues). Instead, you need to connect to the right one. A mid-size hotel of 30 to 100 rooms should connect to between 5 to 10 OTA portals max.
First, consider: Which OTA do you plan to connect to your Channel Manager? And then can the Channel Manager be connected to the OTA's you need?
Finally, you also need to ask yourself if you plan to sell your rooms through wholesalers or GDS, as the choice of Channel Manager if you need to do so will be restricted.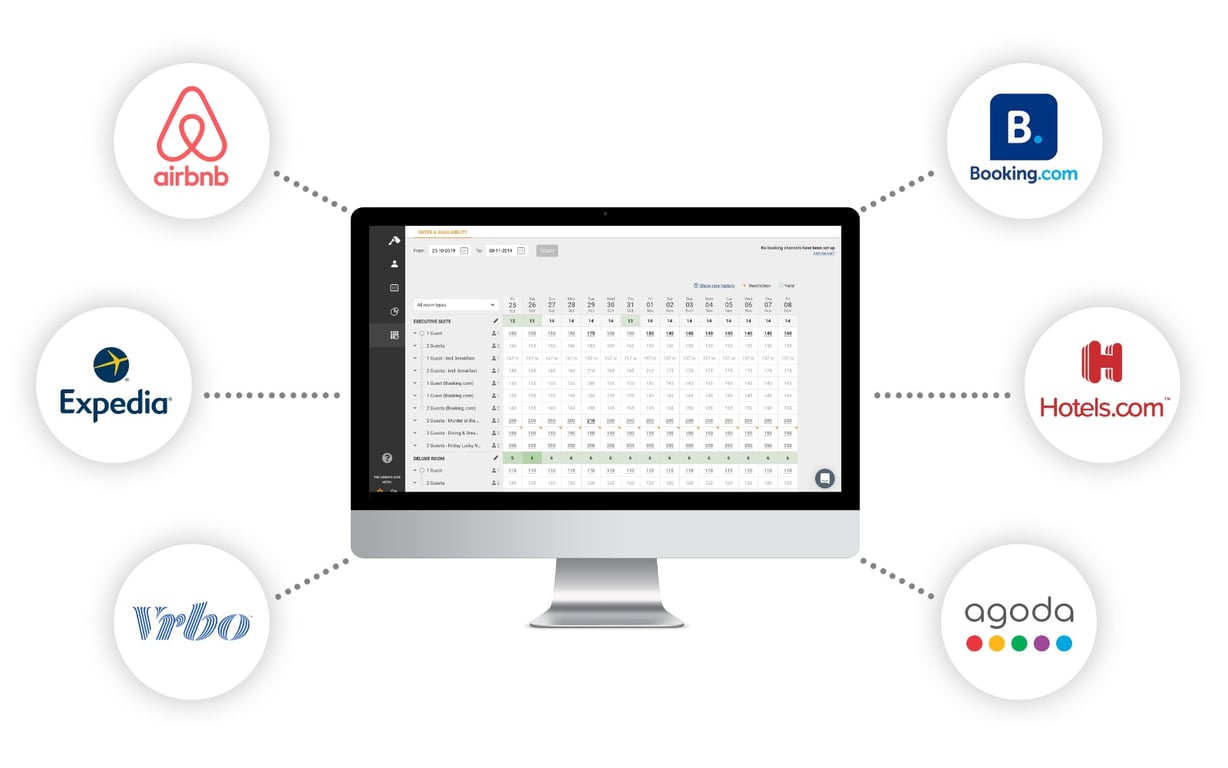 Tip 8. Perfect Integration with your Website Booking Engine is a Necessity
A website Booking Engine solution allows travellers to check rates and availability and book a room directly on your website. It is very easy to implement. You simply copy-paste an HTML code into one of your website pages (or sometimes install a plug-in), and voila, the booking button will appear.
Does the Channel Manager offer a booking engine solution for your website or Facebook?
Is it possible to personalize the style of this booking button (colours, fonts, size…)?
Is the booking button responsive (with a design adapted for tablets, and smartphones…)?
Does the booking button offer all the functionalities that your hotel needs?
Tip 9. Focus on Revenue Management Automation
If you practice Revenue Management and yielding (dynamic pricing) techniques, you will need a Channel Manager that offers more complex functionalities.
Is it possible to easily update rates in the system? Or can you import an excel sheet to update rates, for example?
Is it possible to export a current on-the-book reservations report on excel (so you can analyse the pick-up between today and a certain date)?
Does it offer advanced functionalities like competition rate checker, reputation checker, or Google analytics compatibility?
Tip 10. Plan the Channel Manager Implementation with Care
Last but not least: make sure that you properly plan the move to the new Channel Manager. The best way to do so is to first extensively try your new software and see what steps need to be taken when it's time to implement it.
If you have several hotels, it is recommended to first install the system on one "guinea pig" property to learn and get better prepared.
To find the best Channel Manager for your accommodation business, browse our curated, regularly updated List of the Top 10 Best Channel Manager Software.
---
---
Article written by

HotelMinder
HotelMinder is a hospitality consulting agency providing services in operations, strategy, digital marketing and technology to independent Hotels.
---
Browse Academy
---
Find the best technology and expert services for your hotel business.
---
Read more on HotelMinder Academy
All the knowledge you need to transform your hotel's digital presence and maximize performance!
Work with us to upgrade your hotel,
maximising revenue & efficiency!

We Assess

We evaluate objective(s), defining opportunities and setting goals.

We Plan

We make a plan detailing what should be done to help reach set goals.

We Do

We implement change, as planned, within set timeline and budget.